Typically, you wouldn't consider taking a dip in a hot spring as something you'd want to do in the scorching desert. In Arizona, it's only hot (ridiculously hot) about 4 months of the year; the rest of the year is pleasant enough to enjoy a hot springs trip.
Since almost all the hot springs are outside the Phoenix Valley area, temperatures may be cooler and make for a more relaxing experience.
Below is a list of the best hot springs that are a must-visit throughout the state of Arizona, so grab your swimsuit (and possibly your hiking shoes) and enjoy some of the natural beauty that the desert state of Arizona has to offer.
Let's get started!
Best Hot Springs in Arizona
Here is the map of the best hot springs in Arizona:
1. Castle Hot Springs
Nestled in the heart of the Bradshaw Mountains northwest of Scottsdale, Castle Hot Springs is a historic resort and spa built on the site of a natural underground well of hot water.
Indigenous people used to travel to these hot springs for hundreds of years, and in the late 1800s, the property was turned into Arizona's first wellness retreat.
Today, the hot springs feed into three soaking pools and can be funneled into private tubs in the suites as well.
The pools are surrounded by desert beauty, rock formations, and towering palm trees. The water is full of minerals that are good for your skin and overall well-being, perfect for a warm recovery soak after a long hike or to relax before bed.
You have to be a guest at Castle Hot Springs Resort to enjoy the pools, but it is well worth a stay for a weekend (or more!). On-site dining, a full-service spa, and even a 3-acre farm where all the produce is grown for the Harvest Restaurant.
Type: Resort
Fees: $1750 per night, all-inclusive
Address: 5050 N Castle Hot Springs Rd, Morristown, AZ 85342
2. Essence of Tranquility
This tiny locale near the small town of Safford is a spa, massage parlor, and hot spring all in one.
It is by no means a fancy resort or upscale retreat, but there are casitas (small cottages), campsites, and a day-use area available depending on your needs and how long you wish to stay. There is a common-use area, shared bathrooms, and a kitchen area for all to use.
You must make reservations in advance for lodging, massages, and day use of the hot spring pools.
The most convenient part of Essence of Tranquility is the 5 private hot spring-fed pools that are enclosed in small buildings for ultimate privacy. There is also a public tub big enough to fit up to 10 people at a time, as well as sitting areas to relax and enjoy some Arizona sunshine.
The water temperature ranges from 98-105 degrees Fahrenheit, so there are different options for different heat tolerances.
Many people choose to just come for the day, but staying in the casitas or campgrounds allows you to enjoy the hot springs for several days if you want. Book a massage with the on-site masseuse for an even more relaxing experience at Essence of Tranquility!
Type: Campground/Casitas
Fees: To use tubs- $15 per person for 1 hour; $35 per person for day use; Casitas range from $50-70 a night; campgrounds are $20 per person per night.
Facilities: Common sitting area, shared bathrooms, shared kitchen facilities
Address: 6074 S Lebanon Loop Rd, Safford, AZ 85546
3. Hot Well Dunes Hot Springs
The Hot Well Dunes are located on BLM land (Bureau of Land Management) in southeastern Arizona in what used to be an ancient lakebed. With 2,000 acres of sand dunes, this is a popular play area for dirtbike and ATV riders.
Located in the middle of these sand dunes are Hot Well Dunes Hot Springs; two cemented tubs are gated to prevent wildlife from entering and are accessed by a rough dirt road.
Since most visitors to this area are here on ATVs and off-road vehicles, getting here isn't too much of an issue. If road conditions are right (try to avoid coming during the rainy seasons) then you can drive right up to the hot spring tubs.
This hidden gem is the perfect place to relax after a long day of riding in the desert, and there are even RV/tent camping sites nearby, so make a whole trip out of it!
Type: Campground, cement tubs
Fees: $3 per vehicle
Facilities: Outhouse-type bathrooms on site
Address: BLM Safford Field Office 711 14th Avenue Safford, AZ 85546-3321
4. Arizona Hot Springs
This is by far one of the more popular hot springs in all of Arizona and for good reason. There is a bit of hiking involved to get to Arizona Hot Springs, but you get to hike through some of the most interesting slot canyons and desert country.
The trail gets very hot in the summer months, so the state has closed the trail from May 15-September 30 for safety.
You can approach the hot springs from two directions – the Arizona Hot Springs Trail or the White Rock Canyon trail. You can also combine these two trails into a loop.
Overnight camping is also allowed near the springs, but since it is located in a slot canyon it is always wise to check the weather beforehand; flash floods created these slot canyons and they still happen with frequency!
There are a total of four pools, separated by sandbags or rock barriers. The first pool is the hottest, then the next is a little cooler, and so on. This is nice in that it lets you find the perfect temperature for your tolerance!
Expect to spend a whole day experiencing the Arizona Hot Springs; completing the hike and soaking in the pools takes about 7 hours or more.
There is a very rare amoeba called Naegleria fowleri which can be deadly, although it is safe to swim and relax in Arizona hot springs.
To enjoy the springs, just take some simple precautions: the amoeba enters through the nose (it won't harm you if swallowed) so keep your head above water to avoid infection.
Type: Wilderness area
Fees: None
Facilities: None
5. El Dorado Hot Springs
Outside western Phoenix lies the small community of Tonopah, and the name itself means "hot water under the bush" in the local Native American dialect. El Dorado Hot Springs is one of the focal points of Tonopah, and there are a variety of pools to choose from for your visit.
There are private and public soaking options; the two private pools are for groups of 4-6 and include a fire pit, lounging area, a cold tub, shower, and great views of the nearby mountains. The public pool, Desert Pete, is "clothing optional" so be prepared for that! El Dorado Hot Springs is a rustic location but has bathrooms, RV and tent camping, and three rooms for rent in a small lodge.
If you're looking for a hot spring close to Phoenix with minimal crowds, choose El Dorado Hot Springs! Located less than an hour outside Phoenix, you could easily make a day trip out of it. The water is perfectly clean and has no unpleasant sulfur smell like you might find in other hot springs.
Type: Rustic, privately owned pools/lodging
Fees: $10 per person, per hour
Facilities: Bathrooms, showers, outdoor lounging
Address: 41225 Indian School Rd, Tonopah, AZ 85354
6. Kaiser Hot Springs
This small pool is quite primitive and requires a hike to access, but Kaiser Hot Springs is worth the visit if you like going off the beaten path.
The water seeps out of the ground/rocks at around 12 gallons per minute, with a comfortable year-round temperature of 99 degrees.
The pool itself is walled in by rocks and boulders, with gravel on the bottom. It is recommended to wear sandals of some kind in Kaiser Hot Spring to prevent scratches.
While you soak, you get to enjoy views of the small canyon/wash that the spring is located in, and enjoy some of the seclusion of the area as well.
Kaiser Hot Springs is located on public land and is free to all visitors. The hike takes less than an hour or so to complete, is fairly easy walking in the bottom of the wash, and you get the reward of the inviting warm water at the end!
The pool is just big enough for three people at a time, so be courteous and take turns if there are people there when you arrive.
Type: Primitive, rock walls
Fees: None
Facilities: None
Directions: Just 11 miles south of Wikieup on Highway 93; the parking lot is located just off the highway.
7. Verde River Hot Springs
(Note: The Verde River Hot Springs are closed for the foreseeable future due to wildfire damage to surrounding areas. I included it in this list so you know what to expect when it opens up again!)
If you like to work hard for your hot springs experience, including driving a rough dirt road, fording a river, and hiking, look no further than the adventurous Verde River Hot Springs! Located near the Fossil Springs Wilderness Area, these two concrete pools are filled by a natural hot spring with water coming out of the ground at about 102 degrees.
Getting here is no joke- 6 miles of very rough road (high clearance vehicles required) followed by a hike and crossing the large Verde River; do not attempt in high water. When I visited Verde Hot Springs with friends many years ago, we ended up just floating the river back to our cars instead of hiking, and it was so much fun!
Enjoy the "art gallery" pool, which is enclosed with concrete walls (but no roof) that is painted with all sorts of colorful artwork and graffiti. The outdoor pool is a little deeper with a concrete wall as well, and it has a pipe that allows the water to drain naturally into the river below. The views from the outdoor pool are gorgeous and relaxing.
Type: Outdoor, concrete walls and gravel bottom
Fees: None
Facilities: None
8. Tuakay Hot Springs
Located near Roosevelt Lake, on the northern bank of the Salt River just before the Theodore Roosevelt Dam, lies an elusive hot spring called Tuakay Hot Springs. Not everyone who comes out to enjoy the hot water ends up finding the spring, as the trail and signs seem to be unattended and ill-maintained over the years. It does exist on maps, however, and savvy locals might be able to tell you where to find these healing waters. If you're skilled in pathfinding and wayfinding, you just might be able to find Tuakay (which means "salt" in the Apache language).
Type: Primitive pools
Fees: None
Facilities: None
Directions: Good luck! Google wasn't much help in finding exact directions to these hot springs.
9. Gillard Hot Springs
Gillard Hot Springs is one of the very few hot springs in Arizona that you cannot swim in, simply because you would experience serious burns! The water comes out of the ground at an astounding 180 degrees Fahrenheit! The water seeps out at a rate of about 400-500 gallons per minute into the adjacent Gila River.
The only way you'd be able to enjoy the water of this hot spring is by taking a dunk in the water downriver from the Gillard Hot Springs outlet, and even then it would only be comfortable at a higher water flow. Don't be tempted to dip directly into the dangerous water at the location of the spring, as it will scald your skin (and since you are very far from the nearest hospital, not worth it!).
The allure of Gillard Hot Springs is simply being able to see the hottest hot spring in Arizona (similar to how people flock to see the boiling waters in Yellowstone National Park). So although you won't be swimming here (except in the Gila River at higher water levels), you'll still be able to brag that you found the hottest water in Arizona.
Type: Undeveloped wild hot spring
Fees: None
Facilities: None
10. Kachina Mineral Springs Spa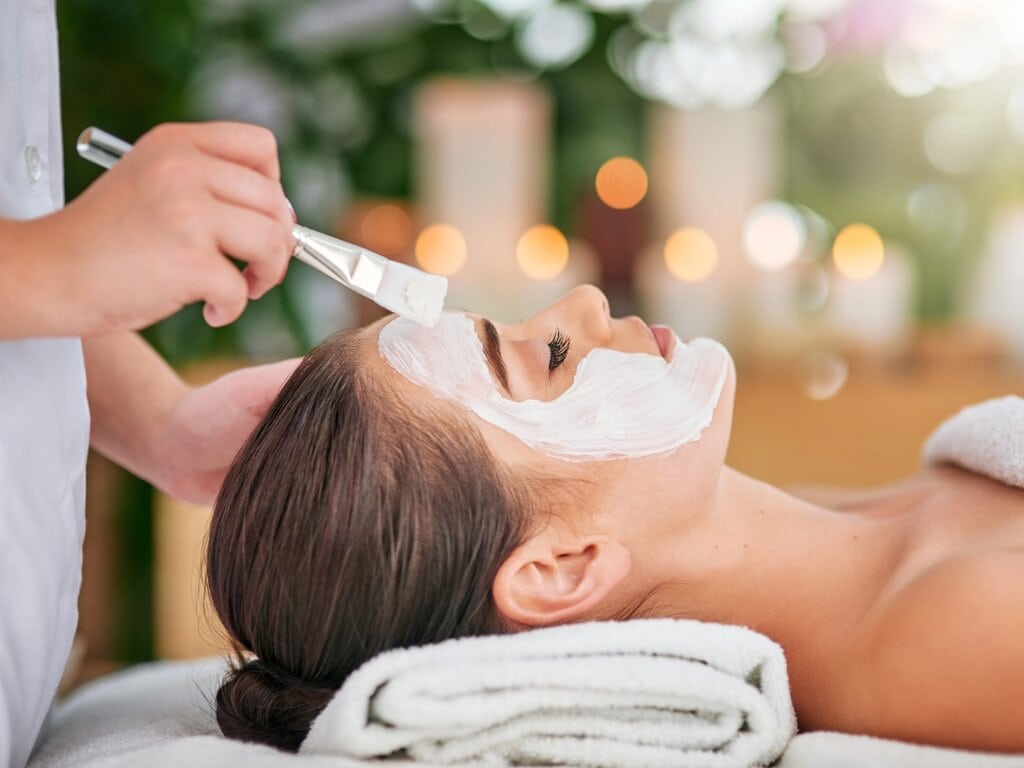 Built on the site of a natural mineral hot spring, Kachina Mineral Springs Spa is a relaxing but low-key place to stay for some hot spring soaking, massage, and other spa treatments. Located in the small town of Safford, this spa has a plethora of spa packages that you can purchase to improve your health and well-being.
Mineral hot springs have been in use for centuries as places of healing, and Kachina is no different. The facilities are clean and peaceful, and the staff is attentive and professional. Book a couples massage book-ended by long soaks in the mineral hot tubs, and feel all of your worries wash away!
Type: Spa
Fees: Varies per package
Facilities: Bathrooms, massages
Conclusion
Soaking in a natural hot spring is one of the favorite past times for travelers, hikers, and those looking for some relaxation in nature.
Most of these hot springs have been maintained and built into pools over the years, but that doesn't mean they lose their natural charm and of course, their warmth.
Hot spring hopping in Arizona may not be the most popular activity for the desert-dwelling population, but is sure one of the most rejuvenating!
Hot springs are usually fed by mineral-rich and crystal-clear waters, meaning you get some healing properties along with the opportunity to decompress from all of life's stresses. Some of the hot springs on this list require a hike to get to the pools, but that just makes it more of a reward!
Whichever hot spring in Arizona you decide to enjoy, always remember to be courteous, leave no trace, and enjoy!
For more water adventures in Arizona check out my following guides:
Top 10 Best Hot Springs in Arizona (2022)